Update: August 18, 2016
Thanks to your generosity, little by little, total pledges are increasing. If you wish to help us make our goal, you can make a donation here!

Our total pledges to date are $1,260,098 by 539 participating families, with $477,404 paid in. The Diocesan grant of $100,000 brings our total projected funds to $1,360,098. Our goal is $1.6 million.
Thank you to all who have offered a pledge or given a gift for the Pastoral Center! May God bless you for your sacrfice and generosity.
Pastoral Center Honorary Walkway
Help Pave the Future . . . Buy a brick and Etch your name into St. Michael's History
www.stmikes.donationbricks.com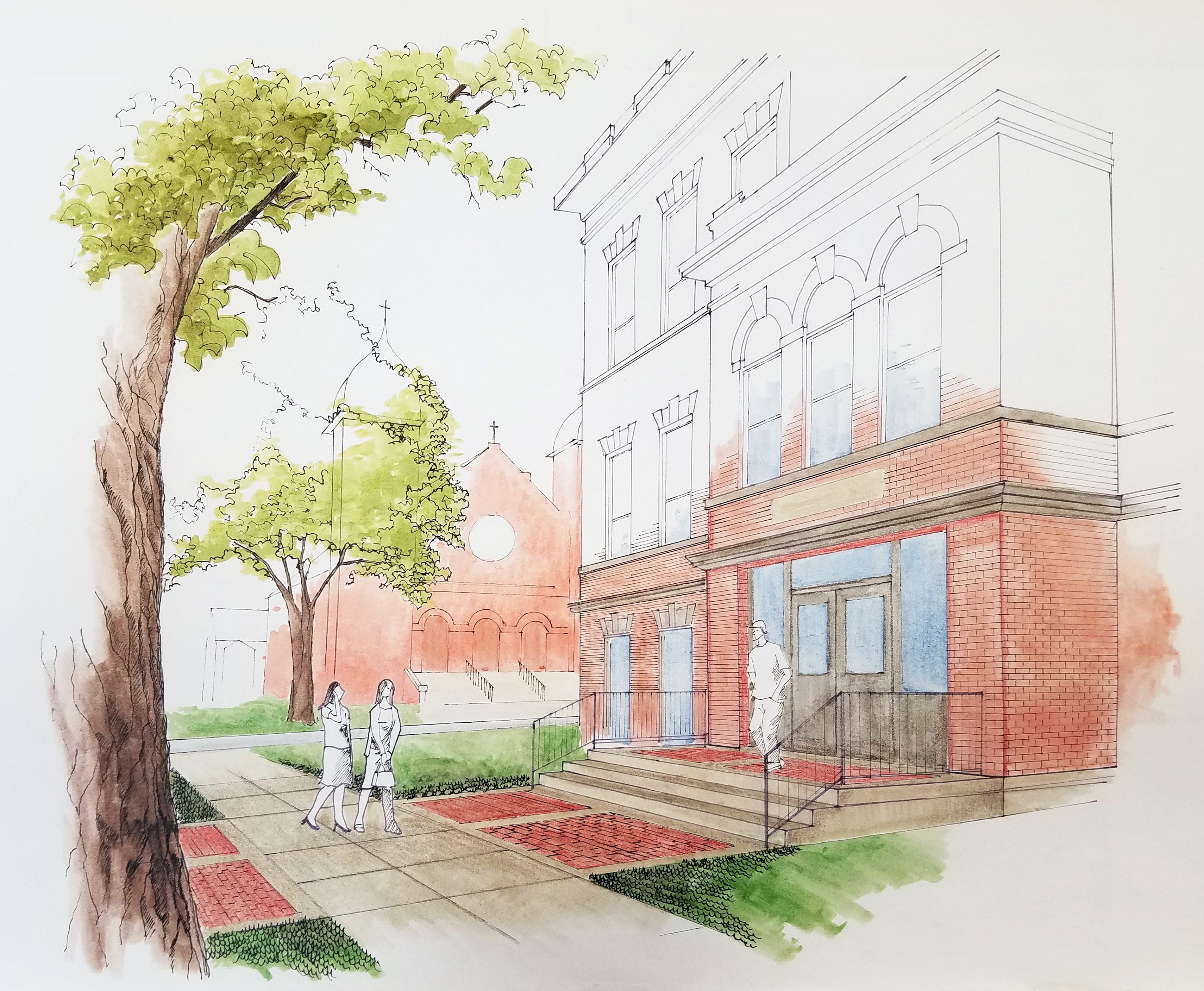 Rendering by Fr. Greg Haman